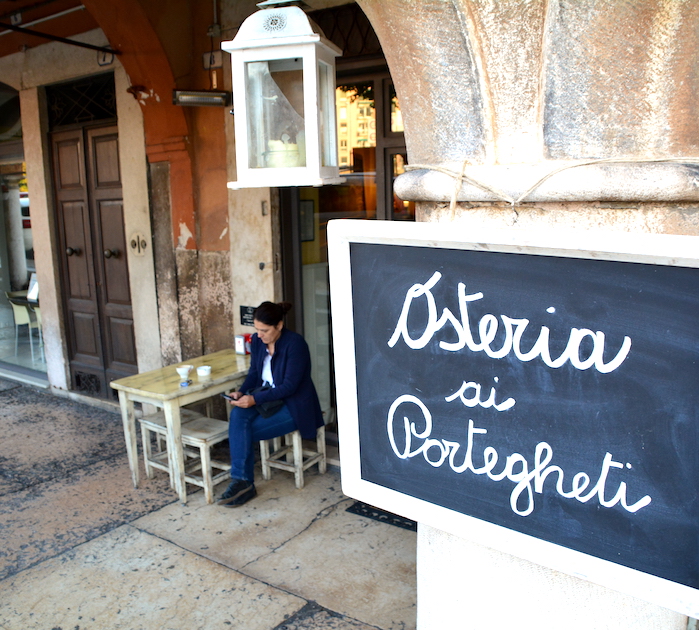 Osteria Ai Portegheti
A woman, a project, a great success. Fabiana, entrepreneur and mother, has thirty years of experience in the business. Her pub starts in Verona, in a privileged surrounding: the town river catches incredible pictures, the XI century church of Saint Thomas makes the landscape unique.
The Portegheti (little arcades) that lodge the pub, built in 1400, are a unique setting that oozes history. The Veronetta neighborhood, where the pub is located, is at only a few steps from the historical town centre, only a few hundred metres from beautiful Piazza delle Erbe, one of the most renown places in Verona and the world.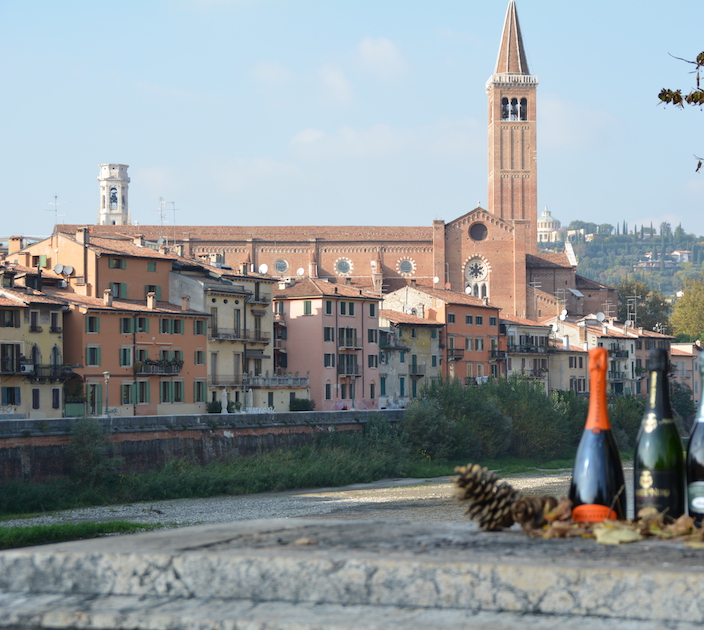 You can feel the owner's philosophy in this pub of great personality. In a cozy and homely atmosphere, the pub is a multicultural and multilingual meeting point for all ages. Also available for graduation parties, with free wi-fi, it is a place where you can even stop to work on your computer.
The owner's passion for wine allows a large and highly selected offer to the guests.Following the strong Verona tradition, you cannot miss the "goto"!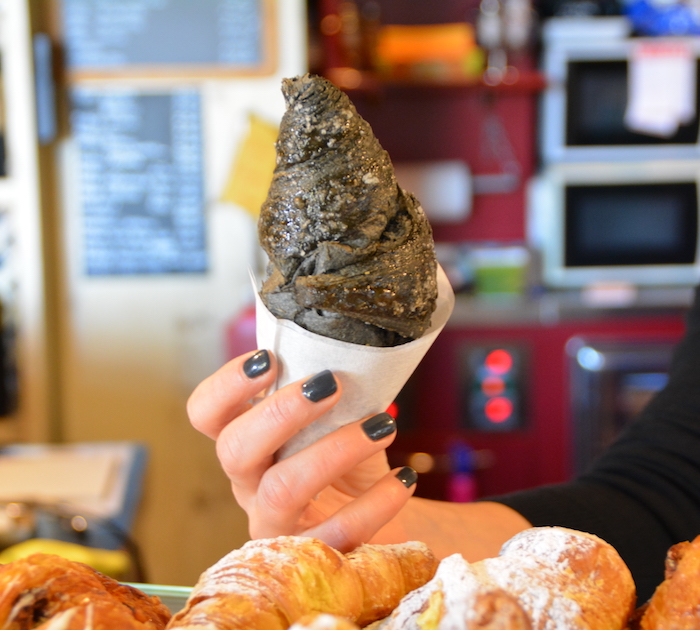 The pub offers a number of refined and high quality recipes, where the choice of excellent raw materials makes for a tasty and attractive cuisine. A great attention for typical dishes and food seasonality shows the great passion Fabiana puts in her job. Moreover, you can taste dishes from the vegan cuisine along with bio- dynamic wines from a great selection. In a word: the Osteria dei Portegheti is a MUST HAVE experience
All in this place talks about Fabiana, who chose furniture and space organization to attract interaction and dynamicity, to stimulate people to socialize , feeling free and relaxed with a good glass of wine in the hand. The arcade is set with crafts tables and stools designed by the owner herself that make the atmosphere even cozier.